About Us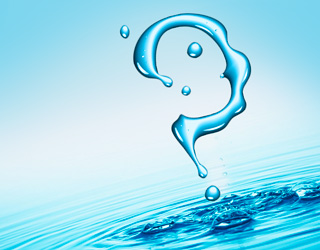 OUR MISSION STATEMENT

To provide all our clients with extraordinary, cost effective, professional service and excellent efficient, quality back up.
EXPLANATION BEHIND OUR MISSION STATEMENT

Extraordinary     Constantly challenging the limits of the ordinary
Professional     Quality service that result in quantity business
Positive attitude     Persistent in providing feasible solutions
Excellent     High quality standards and workmanship
Efficient     Cultivating time management to ensure maximum results
Cost effective     Profit based on constant competitive prices
Quality backup     24/7 365 days a year
Enthusiasm     Proud on our ability to always provide eager and willing assistance
Responsiveness     Recognizing, identifying and responding to every individual need
Drive     Motivated by our belief that being the best is obtained by giving the best
Productive     Maximize output without compromising on quality
Team     Working together towards a common goal
OUR QUALITY POLICY STATEMENT
C-Pac Pumps & Valves is committed to operate on a policy of quality assurance. Our quality policy is directed to achieve the following objectives:
To provide a prospective customer with the assurance that goods and services supplied will comply with the agreed standards and specification.
To act and achieve reaction time of 24 hours for any request for information and quotations.
To extend to the client a warrantee of work completed or products supplied so that the client has minimized risk of failure.
To measure and achieve cost effective production and to maximize return on investment and reduce claims.
To keep communication between departments effective.
To train staff and improve their product knowledge by inviting suppliers to address them or by sending them to seminars on a regular basis.
To maintain a high level of service to the client and to achieve customer satisfaction by meeting delivery dates and keeping them informed as to the progress.
To meet our commitment that we will provide a 24 hours back up service to our clients including public holidays and weekends by providing them with the after hour telephone numbers and cell numbers.
OUR COMPANY PROFILE
C-PaC Pumps & Valves was officially registered and started trading in May 2000. The company converted from a Pty Ltd to a CC approximately one year later. C-PaC Pumps & Valves is made up from previously disadvantaged individuals (PDI's) namely Mr Cyril E. Kruger and Mr Piet Pienaar.
Mr Kruger is the managing member of the company and is in charge of the day to day running of the company. Mr Kruger started out in the pump industry in 1985 as a cardex clerk at a local pump company.
Mr Pienaar is the fieldwork member and started as a stripper in 1978.
These members have accumulated a total of approximately 60 years of experience in the pump industry; their individual areas of expertise form the cornerstones of C-PaC Pumps & Valves.
C-PaC Pumps & Valves specialize in the installation, repairs and maintenance of sewage and/or clean water pump stations. The company started with the three members and has since grown to a staff compliment of twenty. The perpetual growth of the company provides opportunities for job creation; the goal is to train people from within the community to be armature winders and fitters.
We will therefore contribute to alleviate the problem of unemployment and poverty. The company started very small where cash flow is concerned, but all profits were ploughed back into the Company to enable it to work on a cash basis as the Company was still young and creditors were not too eager to supply on an account basis. C-PaC has since established a good credit record with suppliers supplying the Company on credit for goods in excess of R5 000 000-00.
We are proud to announce that C-PaC Pumps & Valves is one of the few companies that are operating in these trying times without making use of a bank overdraft facility. C-PaC Pumps & Valves has the experience to supply/repair anything within their scope of supply for all their clients and deliver to the doorstep and supply advice and technical backup on all products.
AGENTS FOR AND AUTHORISED DISTRIBUTORS OF
PUMPS
KSB
Sewage, dewatering and end suction pumps
Tsurumi
Sewage and dewatering pumps
Franklin
Borehole and end suction pumps
Franklin submersible electric motors and control boxes
Gorman Rupp
Self-priming sewage pumps
Grindex
Mine dewatering and slurry pumps
Salmson
Borehole, circulation, booster and self-priming multi-stage pumps
Stainless steel multi-stage horizontal / vertical pumps
Sumoto submersible electric motors
Submersible drainage pumps
Wilden
Double diaphragm air operated pumps
Broom Engineering
Vacuum exhauster units for sewage tankers
Robot
Submersible pumps
Ritz
Submersible borehole dewatering pumps
Submersible sewage and waste water pumps
End suction sewage and waste water pumps
Emelpee
Sewage and dewatering pumps
Pompie
Air operated submersible pumps
Alldos
Dosing pumps and equipment
Hidrostal
Submersible and end suction sewage pumps
Selwood/Seltorque
Spate solid handling pumps
VALVES
DFC
Vosa wedge gate valves, non-return valves and equilibrium float valves
Cla-Val (Clayton) control valves
Gonec butterfly valves
Hawle Elypso resilient sealing rising spindle valves
Saunders diaphragm valves
Biman actuators
AVK
RSV valves for steel piping (flanged) and uPVC piping (socketed)
RSV check valves for steel piping
Underground fire hydrants
Sanspar Engineering
Uni-Flo butterfly valves
Uni-Flo cast iron wedge and resilient seal gate valves (flanged / socketed)
Uni-Flo double and single disc wafer swing check valves
Uni-Flo thin wafer swing check
Rubber expansion joints
Paltech
Butterfly and pinch valves for slurry applications
United Valve Company
Ainsworth "Green Mamba" valves
PV Engineering
Reconditioning and manufacturing of all valves
VARIOUS
FIELD WORK
C-PaC  Pumps  &  Valves  has  an  exceptional  fieldwork  team  that  is  led  by  Mr  Piet  Pienaar.   This  team specializes in the repair and maintenance of pump stations  and pipelines as far afield as Maseru, Bethlehem and Goedemoed (Aliwal North).
WORKSHOP
The Company's workshop is fully equipped to carry out repairs / do rewinds and testing of motors up to and including 250kW.
SALES
Our proficient and ever friendly sales team promotes all brands / products equally based on the application and requirements of every customer. Our detailed quotations are obligation free and we pride ourselves in providing all customers with the high quality service that sets us apart from the rest!
MEMBERSHIPS
The Company is registered with the National Bargaining Council for the Electrical Industry (Membership No. 17571) and is also a member of the Northern Cape Chamber of Commerce and Industry.
B-BBEE STATUS
Level Two (2) with a score between 85 and 100
B-BBEE procurement level of 125%
B-BBEE black ownership level of 100%
Qualifying Small Enterprise
CIDB
Contractor Number: 252458
Grading Designations: 2CE PE (Civil Engineering)
3ME PE (Mechanical Engineering)
2SO PE (Water Installations; Soil and Waste Water Drainage)
DID YOU KNOW…?
C-PaC Pumps & Valves is one of the only companies in the Northern Cape that are equipped with all the required safety equipment to perform work in any / all areas classified as confined spaces.
We have two fully equipped teams that have received all the necessary certified training from an accredited academy that specializes in Occupational Health and Safety.
We can therefore proudly state that C-PaC Pumps & Valves is the preferred supplier for working in confined spaces.
Our goal is to provide you with the best quality service in the safest manner possible!
RELATED POSTS